SunPower Equinox® is Better by Design
The SunPower Equinox® system is designed and engineered by one company. Why does this matter? Most solar energy systems include panels, inverters and monitoring technology from different manufacturers, while SunPower designs every component of your Equinox® solar system. Not only will the sleek design of the system look better on your roof, the components of your SunPower system will perform better together for improved efficiency, durability and reliability.
A complete home solar solution.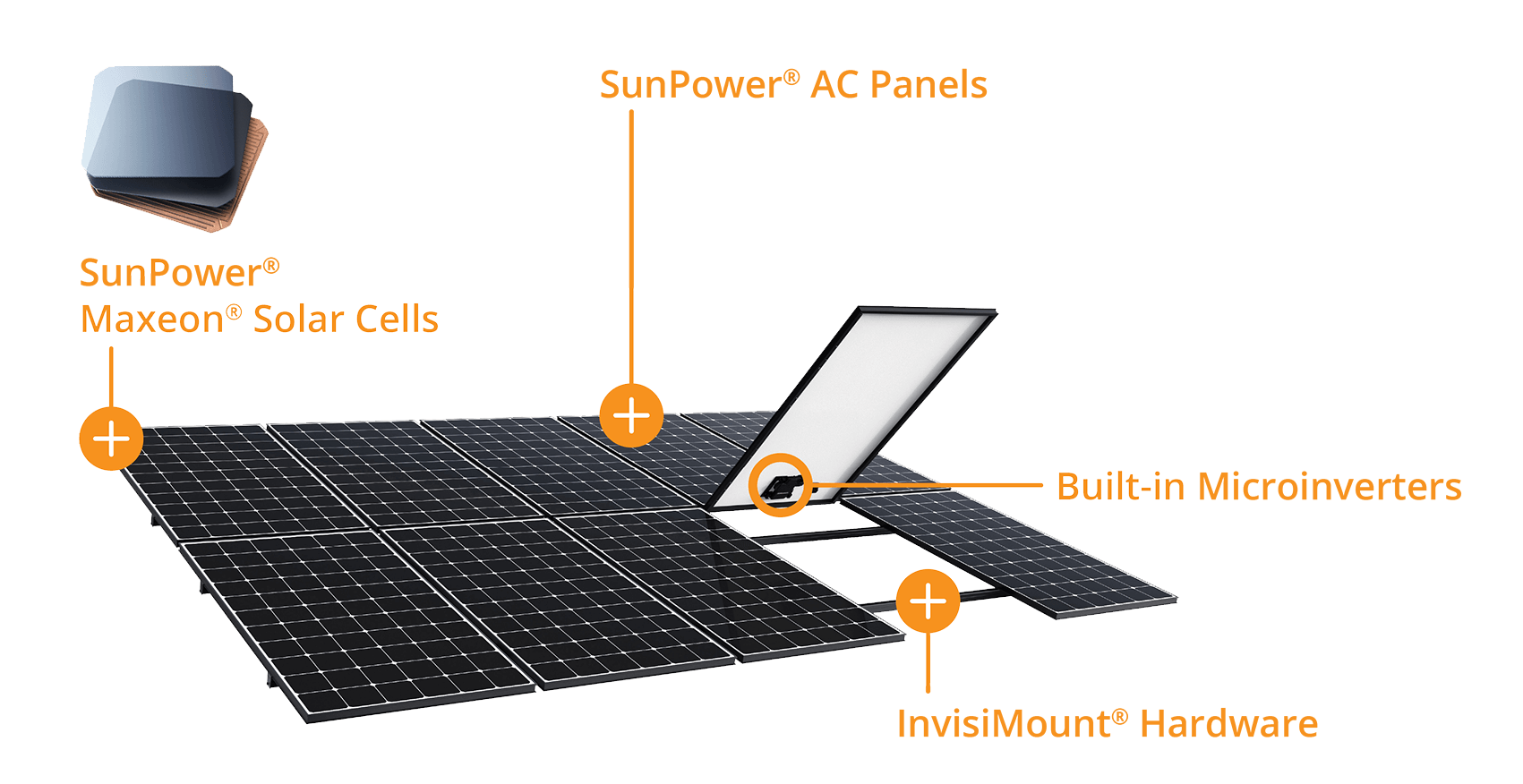 Better Cells for Better Solar
SunPower® Maxeon® cells are fundamentally different, delivering exceptional results for decades to come.
Inferior production,despite similar front appearance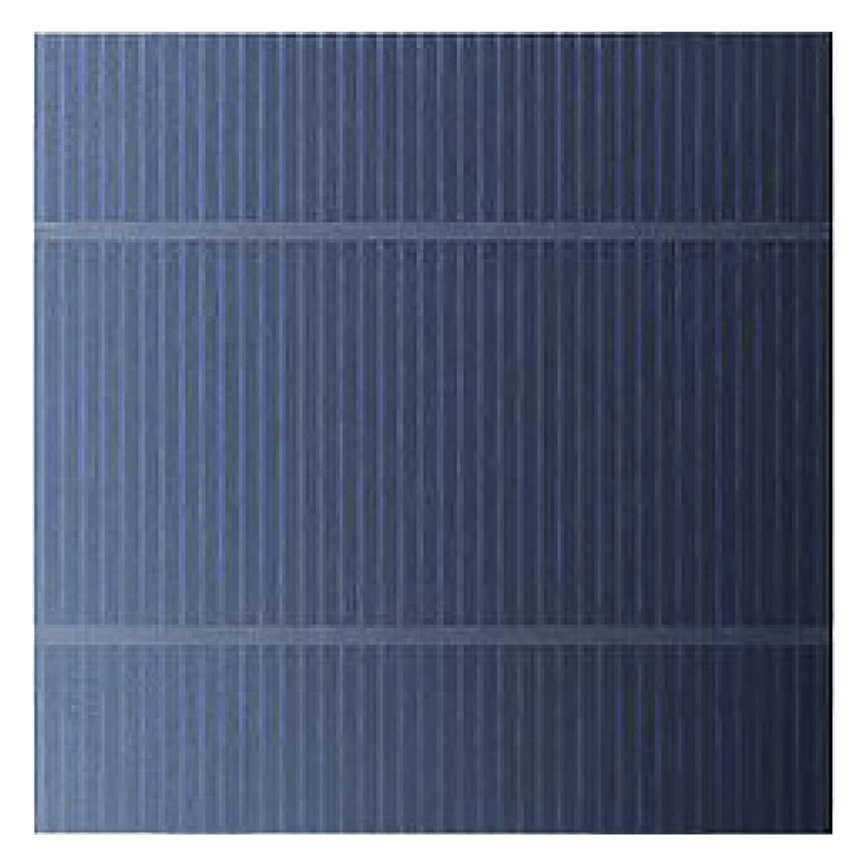 Metal paste is fragile, blocks light and corrodes over time
Cell is rendered useless with even the slightest broken connection
SunPower® Maxeon® Solar Cells
Produces more energy over 25 years
Solid copper backing keeps generating energy, even if cell is cracked
Thick, robust copper connectorsflex instead of breaking
Maxeon®​ technology is part of every SunPower Equinox® solar panel. Maxeon® solar cells are designed with a solid copper backing to provide the strength and durability to withstand harsh weather conditions and deliver decades of productivity.
Maxeon®​ cell technology combined with SunPower's Equinox® system is the most efficient solar panel on the market. More power means you'll see more savings with fewer panels on your roof.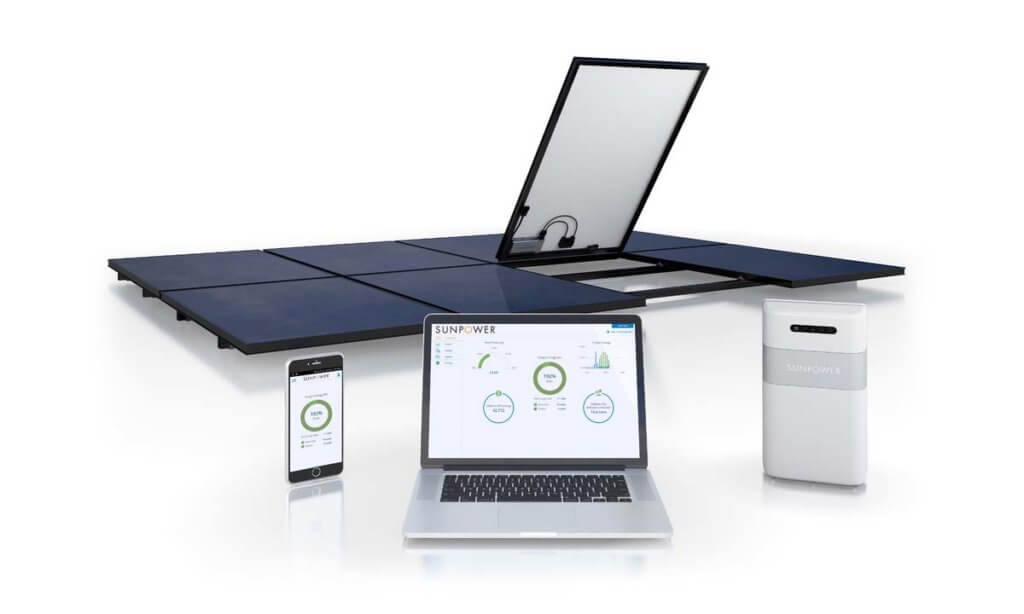 Our proprietary InvisiMount® frame is designed to appear "invisible." With a frame that is essentially hidden on your roof, the solar array almost looks like it's floating. The sleek, minimalistic design will complement any architectural style.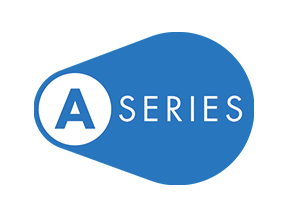 Built with our newest Maxeon® Gen 5 solar cells, delivering up to 22.3% efficiency and the world's first 400W panels.
Built with Maxeon® solar cells, delivering up to 22.7% efficiency and up to 370 watt residential panels. Perfect for space constrained projects. Larger panels for commercial use range up to 470 watts per panel.
Built with Maxeon® solar cells, delivering up to 20% efficiency and available in 320, 327 or 435 watt panels. Great all-around solar panel.
How Long Do SunPower Solar Cells Last Compared to Conventional Solar Cells?
Ultimately, your solar panels are only as good as the cells inside them, so it's important to understand the technology behind the panels you choose. This solar cell stress test video compares SunPower solar cells with conventional solar cells, showing the strength and durability of each.
These factors matter, especially in areas with more extreme weather conditions and temperature changes. If you want solar panels designed to last, SunPower is the brightest choice.
SunPower EquinoxTM
Built by SunPower and backed by the industry's only complete-system warranty.
Generates more power in less space with fewer visible parts for a minimalist design.
Eliminates unnecessary hardware and utility boxes on exterior walls.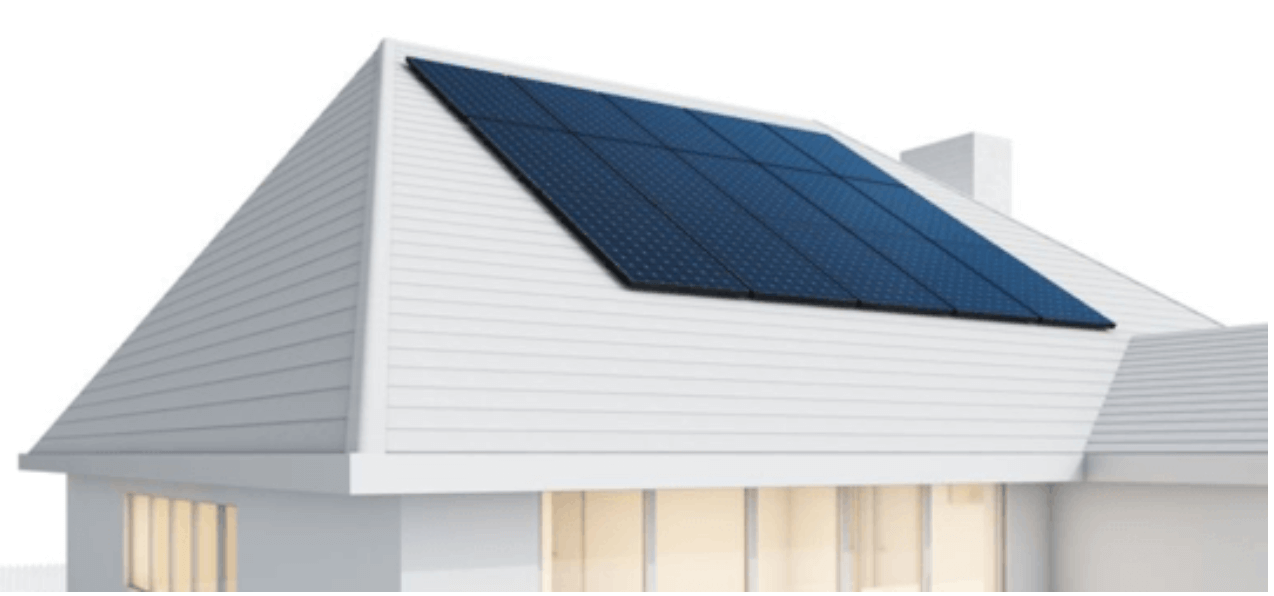 Let's Change The Way You Pay For Power.
Get started with a free quote