Bay Area Leader in Commercial Solar Solutions
All businesses have to keep a close eye on the bottom line to succeed; finding new ways to cut costs and improve the profitability of your organization is always advantageous. With two decades of experience and offices in Santa Cruz, Campbell, and San Ramon; there is nothing we can't handle, and no better partner to deliver on your solar savings and sustainability goals.
BENEFITS OF SOLAR
Commercial solar systems can reduce or eliminate your energy costs, generate significant tax incentives, improve your cash flow even when financed and help your organization gain recognition as a leader in sustainability.
We have been helping commercial, industrial, government, agricultural and non-profit clients develop commercial solar systems for nearly two decades and have grown to become one of the leaders in the Bay Area. We have accomplished this by providing clients with high quality equipment, experienced employees and award winning service at a fair price.
AWARD WINNING SERVICE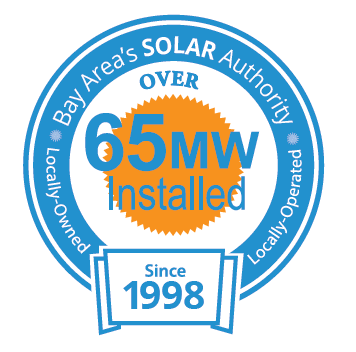 20 Years of Experience Installing Thousands of Systems
SunPower's Largest Bay Area Solar Installer

Ranked Top 3 Bay Area's Solar Contractors
Ranked within Top 25 State, Top 150 Nationally
We truly partner with our clients to help develop the right solar solutions. They quickly realize the value of their investments and benefit from reliable solar savings for decades to come. Our award-winning service and commitment to quality earned recognition throughout the industry.