There's A Better Way To Pay For Power
Solar Technologies has been helping California residents make the switch to solar since 1998.  We now offer Central Valley homeowners the same exceptional service, peace of mind and savings.
Don't want to wait?
Start your solar design in minutes.
Prefer to schedule a meeting?
Click below to reach our team.
Make the switch to a cleaner, more affordable energy solution with Solar Technologies.
SunPower & Solar Technologies
Offer the Best in Class Solar
Combined 50 Years and Counting

With a half-century of experience under our belts, chances are we've seen it all! Let our expertise be your peace of mind...Sit back, relax, and start saving.

SunPower's Complete Confidence Warranty

SunPower is the only solar company in the country that's been around longer than its 25-year warranty. 

5,000+ California Customers

As SunPower's exclusive Bay Area master dealer, Solar Technologies was hand-picked by SunPower to help more California homeowners save with solar. We are proud to expand our partnership to bring Central Valley residents the same great SunPower products. 
Introducing the SunPower Equinox® System
Take control of your home energy with SunPower's complete home solar solution.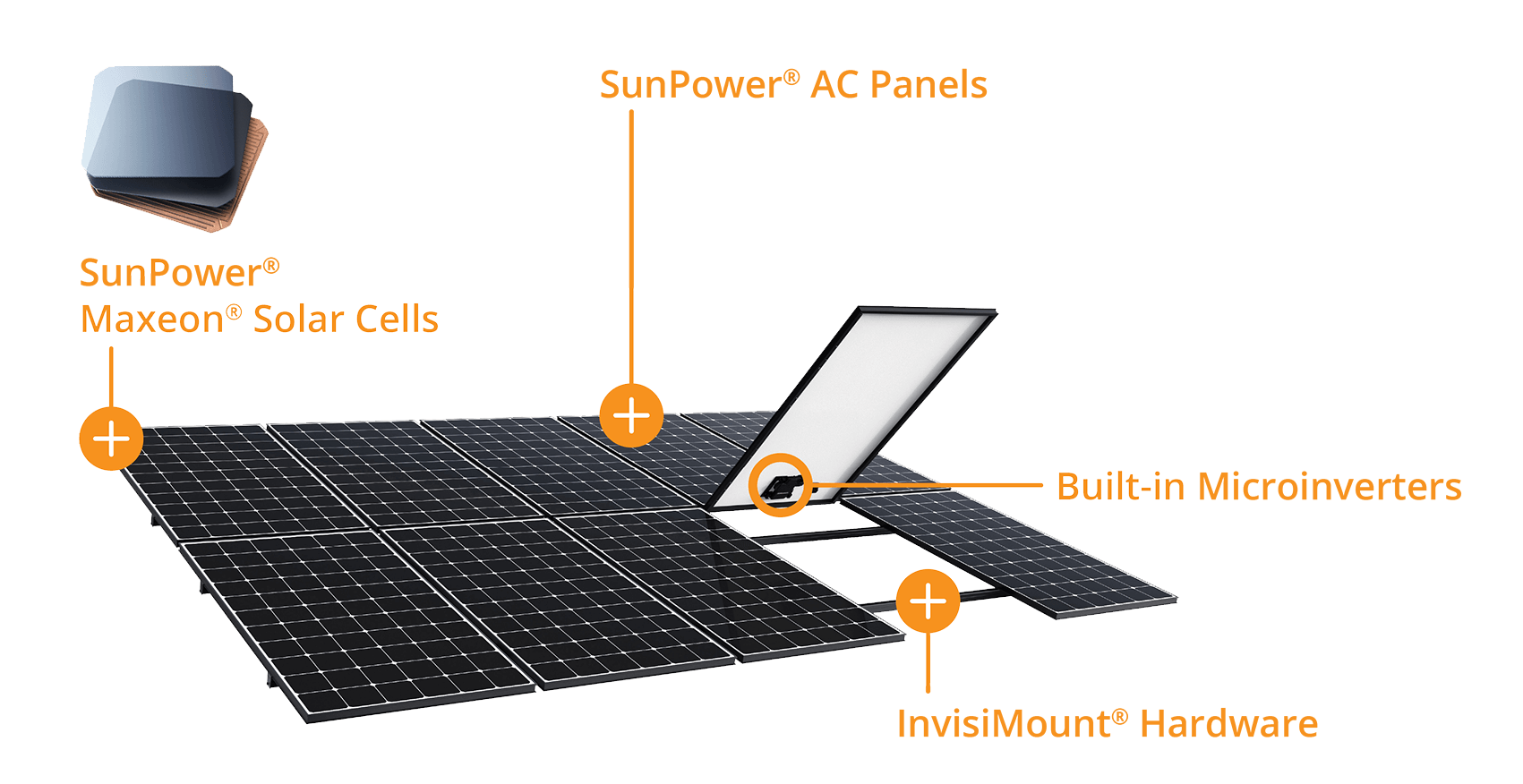 Better Cells, Better Solar, More Savings
Greater efficiency means more savings potential. The unique design of the SunPower® Maxeon® cells allow them to deliver exceptional results for decades to come.
Looks can be deceiving, make sure you know what is going on your roof. Conventional panels offer inferior production, despite similar front appearance.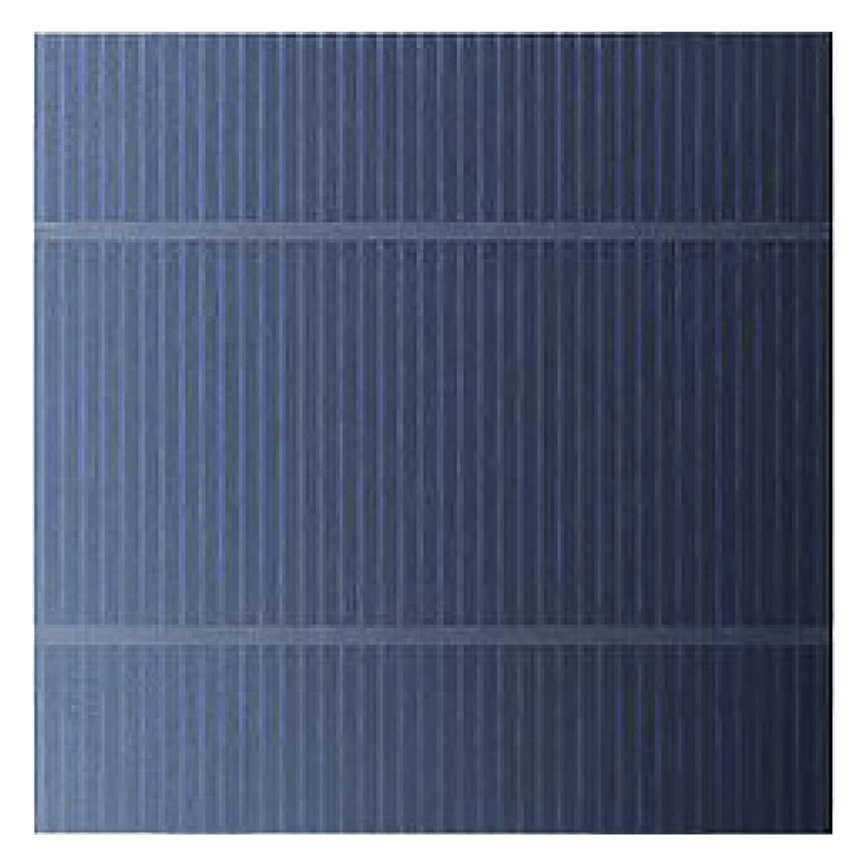 Metal paste is a common component of conventional solar panels, with strips often visible on the front face of the solar cell. It is fragile, blocks light and corrodes over time.
Conventional solar cells are exceptionally fragile, which can have an impact on the production of your system overall. The entire solar cell is rendered useless with even the slightest broken connection.
SunPower® Maxeon® Solar Cells
The unique design of the SunPower Maxeon cells make them the more efficient, longer lasting solution. These solar cells produces more energy over 25 years.
The thick, robust copper backing and connectors of Maxeon solar cells allow them to flex under tough conditions instead of breaking. This is especially useful in extreme weather conditions and areas of temperature fluctuation.
The solid copper backing of Maxeon solar cells makes them much stronger than conventional solar cells, allowing them to keep generating energy, even if the cell is cracked. See how conventional cells compare to SunPower cells in the cell-break demo video.
SunPower Maxeon Quality Cells
All solar products are not equal. Compared to a conventional panel, Maxeon solar cells are fundamentally better, producing 70% more energy over 25 years.
Solid copper foundation adds massive strength
Ultra pure silicon delivers optimal power conversion
Mirrored backsheet capture more of the sun's energy
World record efficiency of 24.2% delivers 44% more power per square foot
Outperforms, Outlasts, Outshines
A total eclipse of conventional solar.
SunPower, based in California, uses their Maxeon® solar cell technology to make more solar energy from every drop of sunshine. Factor in SunPower's elegant styling and impressive durability, and it's no wonder they outshine the rest.
If you're going solar, go all the way. SunPower solar panels are designed to wake up earlier, work harder, and turn off later in the day. So you can make the most of abundant solar energy and save more for longer with SunPower solar panels.
Step 1: Solar Consultation & Site Audit
We'll analyze your usage based on your average monthly electric bill to determine if solar is right for you. Then we'll present you with a proposal that will include renderings of your custom-designed solar system and financing options.
Step 2: Your Home Solar Contract
Our simple agreement will give you all the details you need about your solar panels and the full scope of work so there will be no surprises. We offer the Bay Area's longest workmanship warranty, and your SunPower solar system comes with a best-in-industry 25-year complete power and product warranty. 
Step 3: Solar System Installation
We will schedule your solar panel installation at your convenience. Most projects take only a couple of days to complete. As a full design-build electrical contractor, we'll take care of everything and won't leave until you're completely satisfied. 
Step 4: Generate Clean Energy
Our solar experts will take care of the permitting process, with the timing being dependent upon your local jurisdiction and PG&E. Once that's complete, we'll activate your solar system and you can start producing your own clean energy from the sun.
Purchasing your residential solar system delivers the greatest long-term savings and return on investment. Recover a portion of your system cost with tax credits and incentives, and enjoy decades of free electricity after the payback period.
Claim Tax Incentives
5-7 Year Payback
25 Year Panel Warranty
Greatest Long-term Savings
You Own Your System
If you're looking to avoid an upfront investment, but want the benefits of owning your system, a loan is a great option for you. You'll own your solar system and pay for it with a loan. Depending on your terms, you can pay off your loan at any time without a penalty.
No Upfront Costs
Claim Tax Incentives
Loan Term Up To 25 Years
25 Year System Warranty
Low Payments & Immediate Savings
Are you interested in switching to solar to lower your monthly electric costs? With a solar lease, you get the system installed with zero out of pocket costs for immediate savings. Pay less for your monthly lease, and enjoy cleaner more reliable energy.
No Upfront Costs
Low Payments
Immediate Savings
25 Year System Warranty*
Let's Change The Way You Pay For Power.
Get started with a free quote
Switching to solar has never been easier.
We'll be here when you're ready to get started.